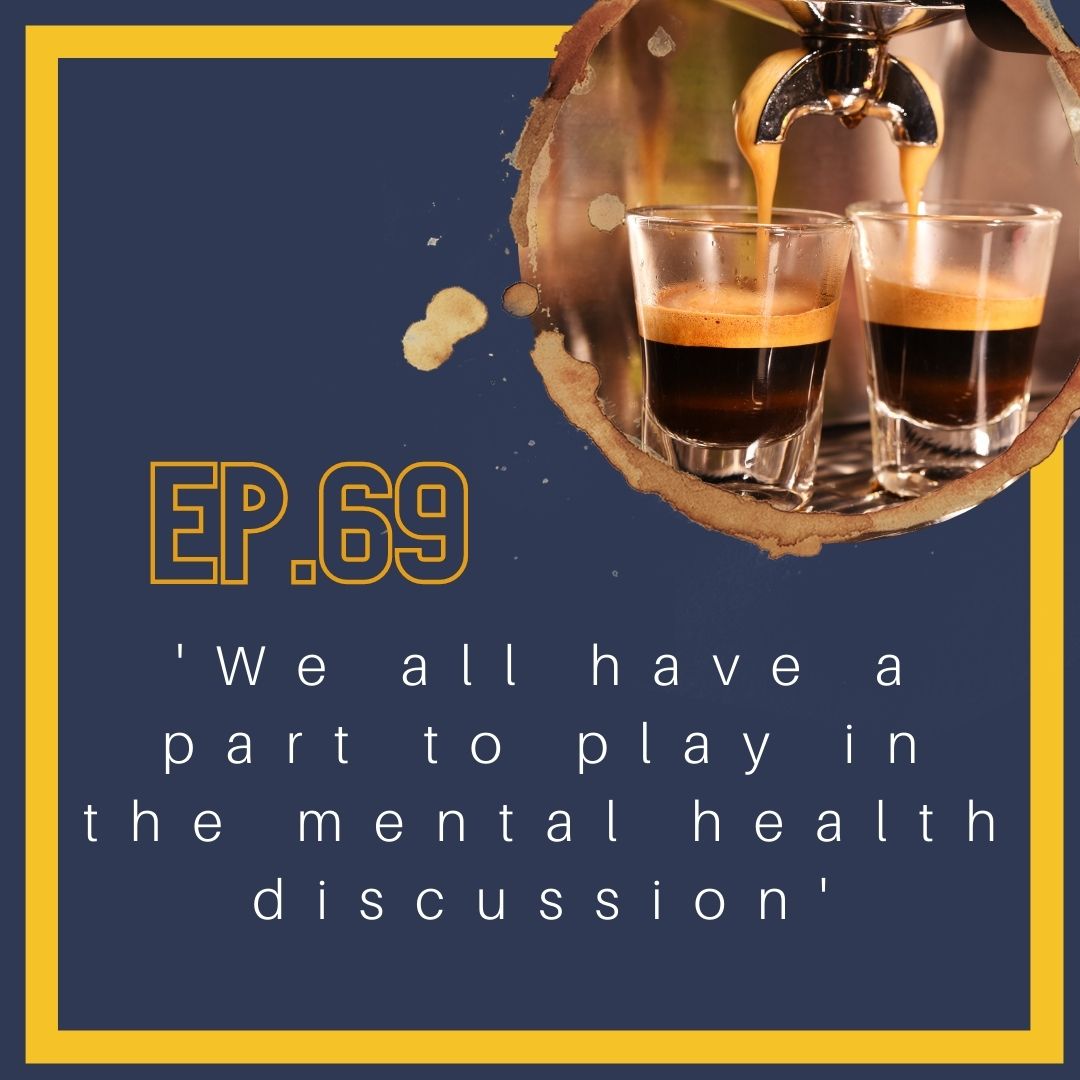 Join our host Alice Lyons, as she discusses the role we should all play in the mental health discussion, no matter our profession. The pandemic has taught us a lot of lessons, particularly that what we were doing before, might not be enough, and that's okay. We can move forwards together.
Also discussed:
(01:15) Introduction to the episode
(02:58) We may not be educated in the field of psychology or qualified counsellors, but we don't need to be to talk about our feelings and go for a coffee
(05:00) Alice discusses what mental health means to her and how we can positively build up our mental health, which doesn't have to be the extreme of crisis intervention
(07:25) The importance of (free) conversations, especially for workplaces. This includes authentic communication and bringing more of who we are into work
(11:50) Dissection of Maslow's hierarchy of needs and how we can all use this in everyday life
(13:49) Growing our confidence on how to be a part of the conversation and how picking from your skill set, personality and natural talents can create possible roles for you to play in your workplace 
(18:20) Concluding what parts we can all play in the mental health conversation, before anyone may need crisis intervention. The pandemic has taught us that our mental health is always in a state of flux and how we can deal with this
(22:30) What to do if you feel there are gaps in your knowledge and reading recommendations
(25:37) We shouldn't just think about the worst-case scenario, people should focus on wellbeing and mental health now
(26:48) Closing comments
--------------------------------------------------------------
Dark Coffee starts brave and bullshit-free conversations around mental health, wellbeing and business.
Join wellbeing advocate Alice Lyons as she attempts to normalise the conversation around mental health, from suicide to satisfaction and everything in between.
Dark Coffee aims to create a safe space to explore dark topics with curiosity and compassion.
Join the conversation by sharing this episode, subscribing to the podcast or following Alice across social media:
LinkedIn: https://www.linkedin.com/in/alicelyons/
Instagram: @dark.coffee.wellbeing                           
Dark Coffee provide mental health training for SME's and professionals. To find out more, take a look at our website or get in touch: www.darkcoffee.co.uk
Your reviews will help Dark Coffee reach more people. If you like what you've heard, please consider leaving a review to help spread the conversation further.
Podcast presented by Alice Lyons.
Music Credit: 'Infinite Landscape' by Corinne.
-----------------------------------------------------------------
Suicide and Emotional Support Organisations - UK
Samaritans: Confidential suicide discussion and emotional support. 
Call - 116123.  Email -  jo@samaritans.org. Website - www.samaritans.org
Campaign Against Living Miserably (CALM)
Practical information, crisis care, suicide prevention and emotional support for men,  Helpline: 0800 58 58 58 Open daily from 5pm - 11pm | Webchat: thecalmzone.net/help/webchat
NHS 111 Service
Offer urgent mental health signposting.
Call 111 Open all day every day 
Visit 111.nhs.uk
Mind: Information and signposting service around mental health conditions. We're open 9am to 6pm, Monday to Friday (except for bank holidays). Infoline: 0300 123 3393 | Email: info@mind.org.uk | Text: 86463