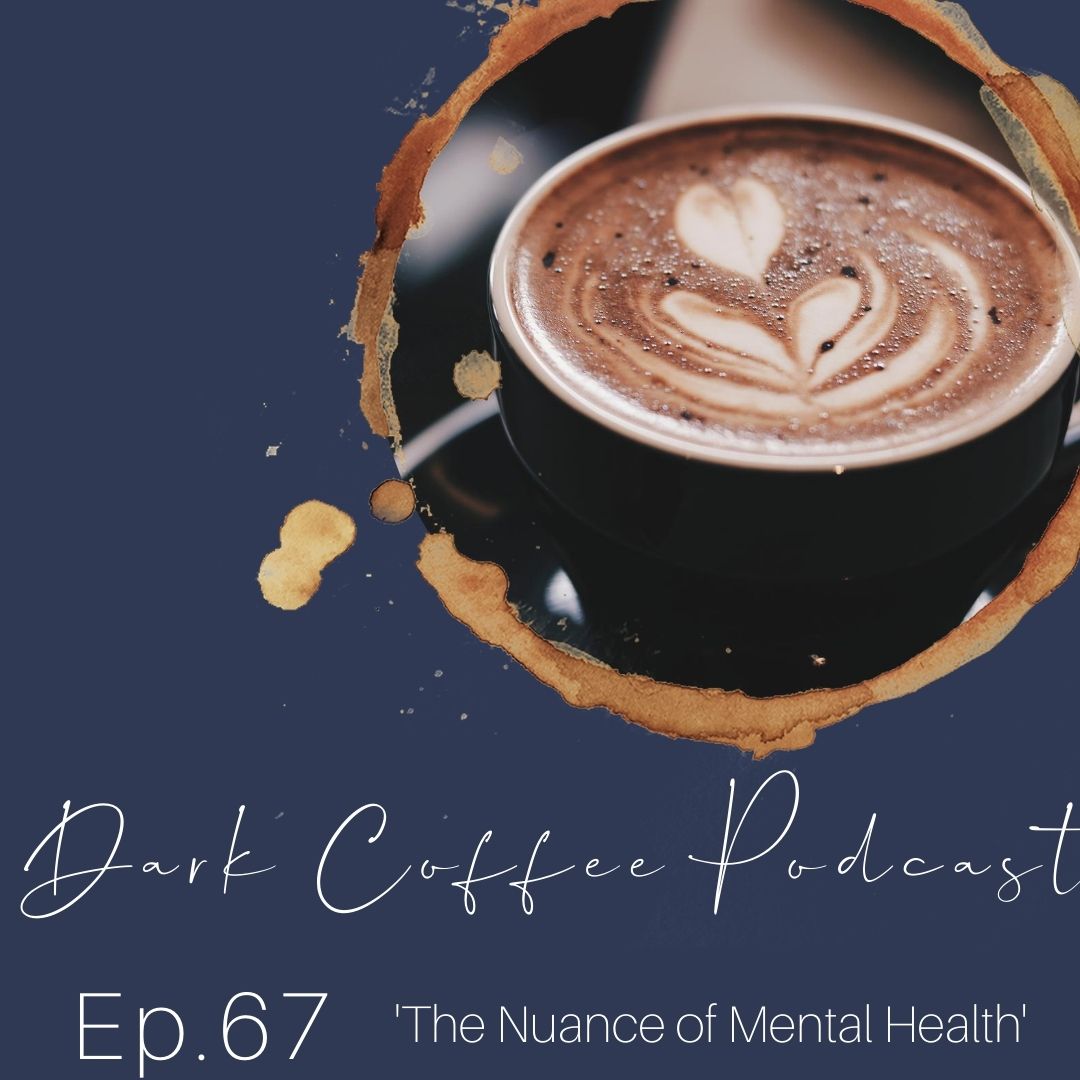 Today's episode is with Vikas Shah MBE, a serial-entrepreneur and philanthropist, having started his first technology business at age 14 and currently CEO of Swiscot Group.
Talking around his own experiences with mental health, how the discussion around mental health isn't nuanced enough for such a complicated topic and the differences in the approach to public health issues versus access to mental health treatment.
Also discussed:
(02:03) Introduction to Vikas
(3:17) Vikas' experience with speaking about his mental health, how it linked to entrepreneurship, his TedX talk and the impact it has had on people, how mental health can become a defining part of your journey
(9:57) 'The victim narrative', and how it isn't productive and how it can be self-perpetuating, how the discussions have changed and evolved, speakers versus advocates/activists, being critical in our approach to mental health
(18:17) The importance of story-telling in combination with vital information, how public health topics such as cancer are approached in a very linear way in terms of accessing treatment and help in comparison to the complications of mental health, being seen as a social issue rather than a health one
(23:35) The language around mental health and how it can be too aggressive or disempowering, suicide ideation and the challenges around it, demystifying suicide and the long-lasting impact of failed suicide attempts
(32:31) How suicide ideation can seem like self-care in a way, the outdated perception of mental health issues only occurring after a huge event in all cases, how we might not have the language to speak of mental health which can contribute to the taboo
(39:12) The absence of nuance around mental health discussions, how we build resilience through mental health issues
(43:01) Vikas's thoughts after his suicide attempt and the changes he felt he needed to make afterwards, early intervention versus treatment and demystifying medication
(48:10) Therapy and therapists and how it varies person to person, how the approach to mental health isn't clear enough in terms of what we can and can't do and ask, approaching topics from a health perspective rather than avoiding the topic
(58:55) How we're bad at admitting when we're wrong and how we struggle to say things in an appropriate manner with sensitive topics with nuance, the narrative needing changing and how we need a better approach to such a complicated issue
(01:07:33) Tick-boxing and a one size fits all approach, tokenism in mental health, how the last thing you want to do is speak to someone but it's one of the only options you have, the lack of support into mental health services
(1:12:50) Closing comments - how we can become better at managing our mental health and how we can take action
Vikas's LinkedIn: https://www.linkedin.com/in/vikasshahlinkedin/
Vikas's Website: https://vikas.work/
---------------------------------------------------------------
If you'd like to stay up-to-date on Dark Coffee's events and workshops, sign up to our newsletter on www.darkcoffee.co.uk or connect with Alice on social media:
LinkedIn: https://www.linkedin.com/in/alicelyons/
Instagram: @dark.coffee.wellbeing
 --------------------------------------------------------------
Dark Coffee starts brave and bullshit-free conversations around mental health, wellbeing and business.
Join wellbeing advocate Alice Lyons as she attempts to normalise the conversation around mental health, from suicide to satisfaction and everything in between.
Dark Coffee aims to create a safe space to explore dark topics with curiosity and compassion.
Join the conversation by sharing this episode, subscribing to the podcast or following Alice across social media:
LinkedIn: https://www.linkedin.com/in/alicelyons/
Instagram: @dark.coffee.wellbeing                            
Dark Coffee provide mental health training for SME's and professionals. To find out more, take a look at our website or get in touch: www.darkcoffee.co.uk
Your reviews will help Dark Coffee reach more people. If you like what you've heard, please consider leaving a review to help spread the conversation further.
Podcast presented by Alice Lyons.
Music Credit: 'Infinite Landscape' by Corinne.
 -----------------------------------------------------------------
Suicide and Emotional Support Organisations - UK
Samaritans: Confidential suicide discussion and emotional support. 
Call - 116123.  Email -  jo@samaritans.org. Website - www.samaritans.org
Campaign Against Living Miserably (CALM)
Practical information, crisis care, suicide prevention and emotional support for men,  Helpline: 0800 58 58 58 Open daily from 5pm - 11pm | Webchat: thecalmzone.net/help/webchat
NHS 111 Service
Offer urgent mental health signposting.
Call 111 Open all day every day 
Visit 111.nhs.uk
Mind: Information and signposting service around mental health conditions. We're open 9am to 6pm, Monday to Friday (except for bank holidays). Infoline: 0300 123 3393 | Email: info@mind.org.uk | Text: 86463